We got here on the Silk Road
It's been some journey. We found ourselves on the silk road just as suddenly and unexpectedly as princess Hsi Ling Shih came upon the secret to silk thread. If you want to know all the ins and outs, we've tried to put them down in our story. The main thing, though, is that in traveling the world over the years we've gained experience and knowledge about mulberry silk, linen, and other natural materials.
We select only the best materials for our customers and enjoy sharing our observations and experiences in our blog, where you'll find tips and practical information about fabric and sewing. Because we sew with our fabrics, you won't get vague, generic advice, but concrete tips and proven tricks.
Precious fabrics at reasonable prices
We purchase our fabrics directly from the people who make them, cutting out the middleman and minimizing extra costs. At the same time, we insist that those who stand behind our fabrics receive fair compensation for their work. That means you pay the true value of the fabric, reflecting the difficulty of its production, cost of materials, and method of their attainment.
Some of our fabrics are made entirely to order. We partner with small, family-held businesses and weavers that we have personally chosen. The result is a unique selection that you will find nowhere else, including one-of-a-kind reproductions of historical brocades, many of them woven by hand using centuries-old techniques.
Premium materials and know-how
We want you to take home more than just goods and a receipt. Sewing is a joy. The fact that, in these hurried times, you can still make something yourself, delivers a sense of accomplishment and intrinsic value, something that is so often lacking in today's digital reality.
We believe strongly in quality over quantity and have a special place in our hearts for slow fashion. We strive to offer premium materials that are worth your time and energy. We ourselves sew with our fabrics and put them to the test. The knowledge and experience we acquire goes into our detailed product descriptions so you can choose a fabric that really fits your needs and abilities to a tee.
Customer service is important to us. You can always count on help with your selection and information about fabrics. Here at Sartor, you can tell that we love what we do!
Carefully curated selection
We sell fabrics made of silk, linen, wool, Tencel, modal, and other, mostly natural, materials. Our vast selection of brocades comes in a range of colors and patterns. Add to that our specialized range of notions and materials for corset-making.
We specialize in historical reproductions of textiles culled from museum collections and fine art. That means searching for preserved fragments of beauty frozen in time, painstakingly translating the pattern into modern technical format, and then producing it as authentically as possible.
We can also arrange custom runs of historical fabrics to your specifications, including hand- or machine-woven silks and brocades with historical patterns of your own chosing.
We're here for you
We really are. Sartor would not be what it is today without you – our customer. What you sew defines how we work. Your criticism is our source of innovation. You are our partner in building Sartor. We are grateful for your involvement and always ready to listen.
We take pleasure in every returning customer and every new customer who undertakes to discover the world of sewing. We admire the deft work of experienced seamstresses and tailors and take pride in being able to support their passion for timeless charm and elegance.
It's about more than just fabric.
Yours,
Marcela and Zuzka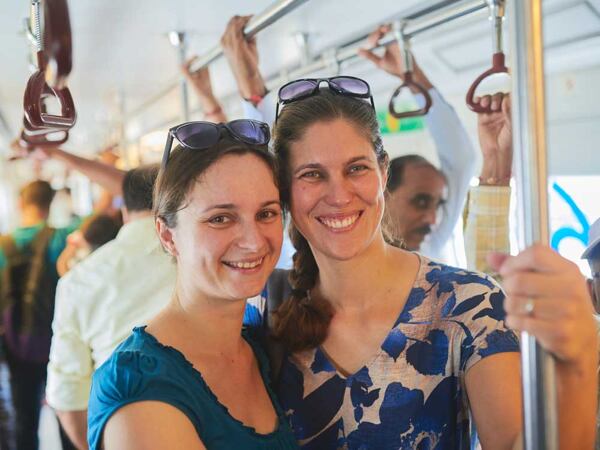 Your regular dose of news and inspiration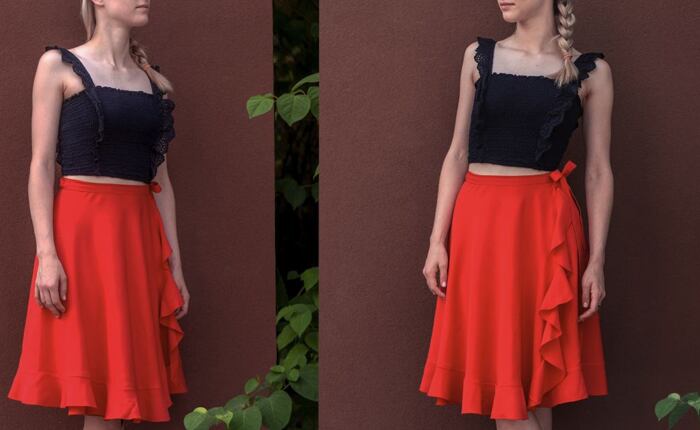 Look great in a wrap skirt you've made yourself! Detailed, step-by-step tutorial for an (almost) patternless sewing project.
Full article
Step into summer with a simple shift dress. This timeless classic is a perfect project for beginners and a great way to use silk.
Full article
Put your creativity on display! Make your own decorative pillows in the fabrics you love. It's easy with our step-by-step guide.
Full article