Striped knits and weaves are dead easy to make, which is one reason they've been around so long. But did you know that there was actually a period when stripes fell from grace – in medieval Europe they were considered downright vulgar and were relegated to the likes of (sniff) itinerant actors and minstrels. It wasn't until the Renaissance that they began to reappear in royal apparel… and they haven't gone out of style since.
Stripes à la Coco Chanel
In the latter half of the nineteenth and very early twentieth century, striped gowns were popular, but the stripe practically always ran vertically, or was at least cleverly arranged on the diagonal, to emphasize narrow waists and big sleeves.
So when did horizontal stripes come into play – the kind everyone seems to have on some top or other? Many give the credit to Coco Chanel, who brought blue and white stripes worn by French sailors back from her visit to the Riviera. In 1917 she unveiled her maritime inspired collection to the world, popularizing horizontal stripes forever.
Actually, stripes would most likely have caught on anyway, even without Coco – simple geometrical patterns were trending at the time and were used by designers across the board. Coco Chanel, however, immortalized stripes and the Chanel brand continues to come back to them. In fact, check out their Spring 2022, a hundred and five years after that ground-breaking collection, and you'll see what I mean.
Dressing in stripes today
Still casting about for a timely, on-trend way to wear stripes today? Take a cue from Coco and pair simple, comfy pants with a striped top or sweater – a look so timeless that we can wear it now just as she did way back when. Whether you choose dark blue jeans or red linen pants is entirely your call.
Right, so striped knits are great for making a tee-shirt or dress, you say, but what about striped weaves?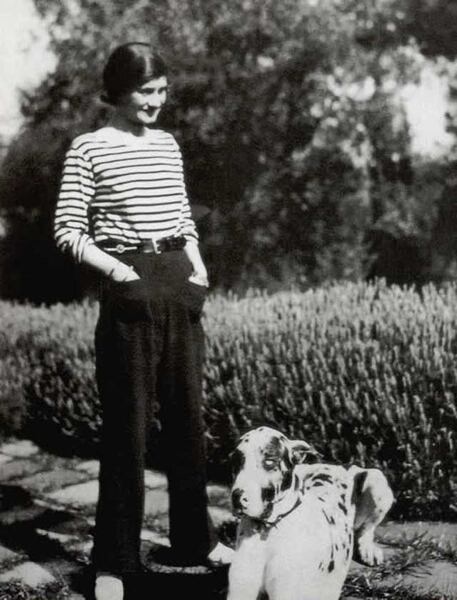 Plain weaves and twills are easy to sew with, so you can play with the cut as much as you want – combine vertical, horizontal, and diagonal stripes.
Sew a pair of pants with narrow, vertical stripes. They can be wide-legged, straight, or tailored, whatever you're most comfortable with. For in-between seasons you'll find a lot of use for a striped jacket or blazer. Any cut will do, from a kimono to an oversized shirt, or a classic Chanel jacket.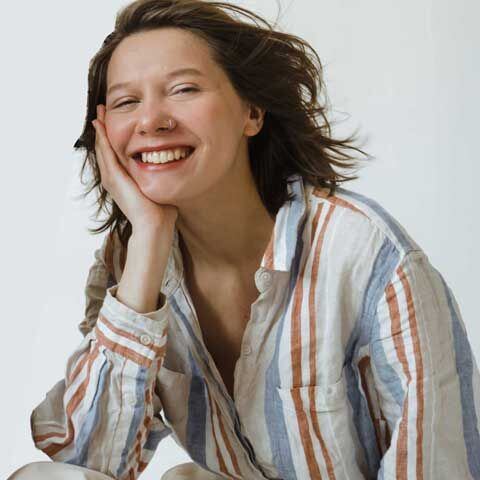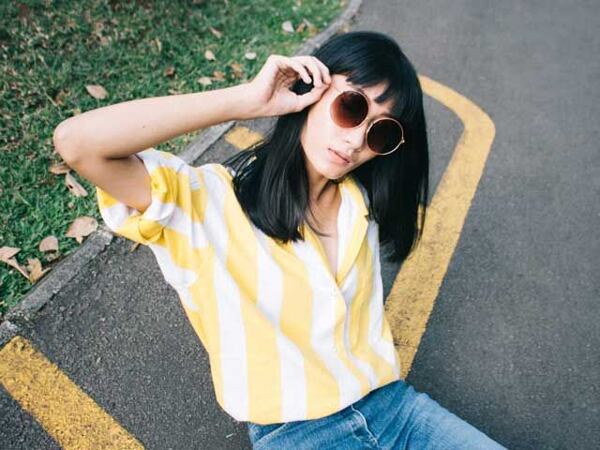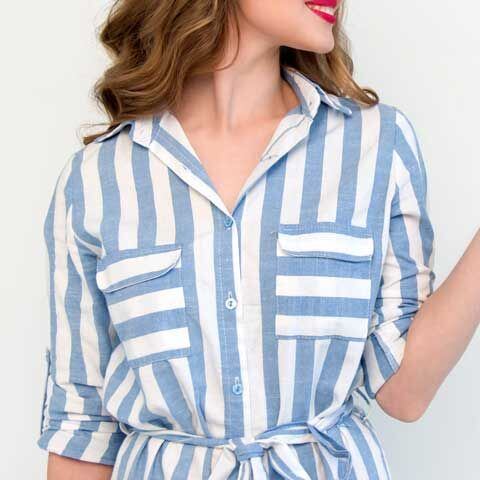 Summer absolutely calls for striped dresses. You can't go wrong with a simple shirt dress – which you can wear with a belt or without – or an even simpler straight tunic. Stripes also look great on A-line dresses – arrange the pattern to run diagonally – and they are dressy enough to wear out and about.
You'll get year-round use from a striped blouse or shirt. Thin, single-toned stripes are subtle and elegant enough to wear to work even if your company has a dress code.
But I'm too fat/thin/tall/small for stripes
Horsefeathers. Anyone can wear stripes. It's true that pretty much everything ever written on the topic carries a warning that stripes don't suit full figures, but this is the 21st century, and I have to say it's time to get over that. A classic, thin, horizontal stripe looks just great on plus sizes. And if you want to optically expand or narrow some part of your figure, striped fabrics offer plenty of potential for illusion – a vertically striped shirt with a horizontally oriented yoke, diagonal panels on a dress, etc.
Stripes in the home
We've seen that stripes are a classic when it comes to clothing, but what about interior design? Cast your mind back to the days of yore and the ticking striped bedding of earlier generations. These sturdy fabrics served our ancestors for clothing as well – shirts, aprons, and skirts. Ticking was originally woven from hemp or linen, and later from cotton, and usually came with a blue or red stripe. As textile technology improved, other colors and patterns were introduced, and ticking stripes began to appear in various colors with stripes of varying width.
Gingham
Soon the stripes were running in both directions at once, making gingham. You'll find gingham in green, yellow, red, and blue (think of Dorothy's dress in The Wizard of Oz). It's often used to make table cloths, aprons, and pot holders as well as summer play clothes for children.
So, when you sit down to sew your next linen duvet cover, why not try a stripe? Even if it doesn't take you somewhere over the rainbow, it may conjure up the deep sleep of a simpler time. Stripes are also nice on pillowcases, kitchen accents, and curtains.
Striped style inspiration ideas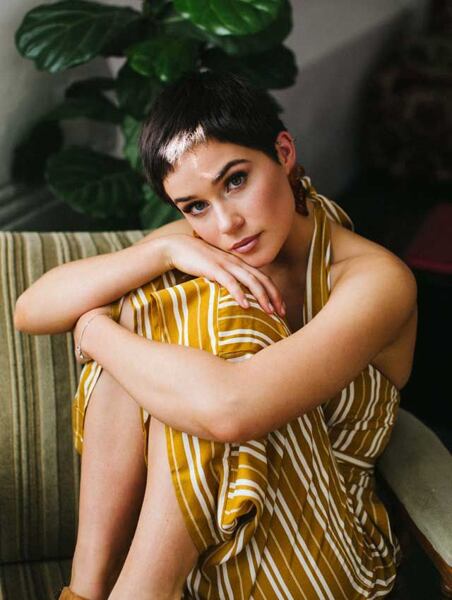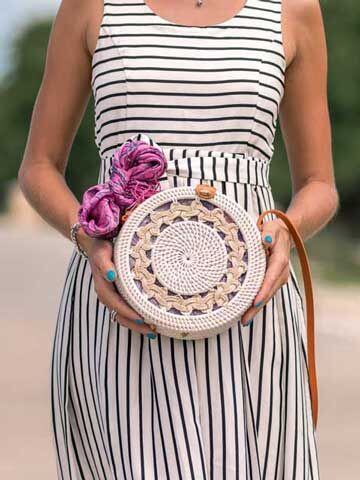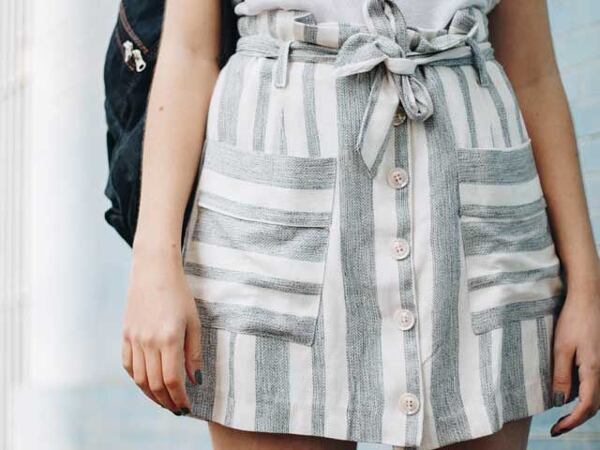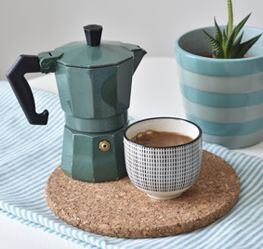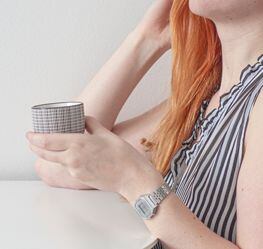 Like showing your stripes?
Do you wear them or use them for home decor?
Share your thoughts below!