Bohemian linen shades of red
Our selection of linen fabrics includes beautiful Bohemian linen from local mills in the Czech Republic in Europe. Made of fine flax, this exclusive fabric draws upon local heritage and experience. Bohemian linen textiles have a long tradition of quality. We offer a full range of colors and weights for every project.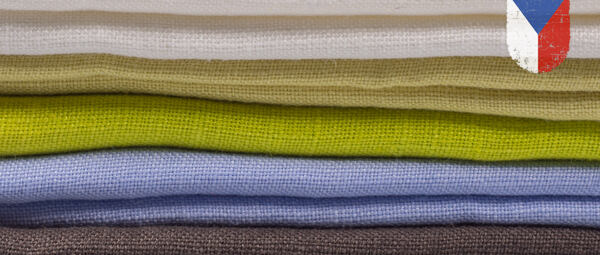 Linen from local mills
Bohemian linen is locally produced by Czech weavers. We have a full color palette of linen fabric by the yard including lightweight linen, medium weight linen, and heavyweight linen. Bohemian linen is a traditional fabric of excellent quality.