Cotton fabrics
Cotton is a popular, widely available material, but it can be difficult to find top-quality cotton fabrics. We have selected a range of cotton shirting and dressmaking fabrics from trusted suppliers. Choose from fine cotton plain weaves like batiste, zephyr, poplin, organic cotton, and other textiles from this versatile fiber that hold their shape and stand up to repeated washing. Good quality cotton can make all the difference in dresses, tops, shirts, and trousers.
Filter products
Sort by: Recommended: Products are listed by price in descending order. Out of stock products are listed at the end. In this section, some items are set to be placed at specific positions.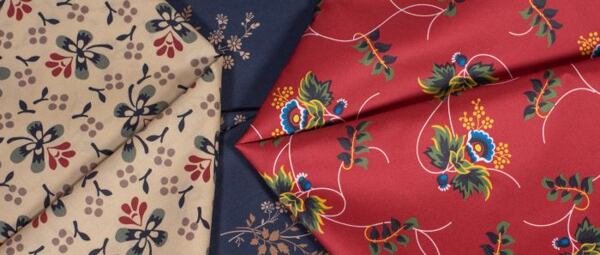 QUALITY PURE COTTON
Our selection of fine quality cottons by the yard includes plain-weave cotton cloth like 100% cotton batiste, pure cotton zephyr fabric, cotton poplin fabric, and all-natural organic cotton fabrics. We also carry beautiful cotton sateen fabric by the yard. You'll find the best cotton fabrics for clothing here with great cotton fabrics for dresses, tops, and more. These high-quality cottons will last a long time.