Diamond weave fabrics
The diamond pattern is a classic weave based on the basic twill. Here the diagonal line breaks in a regular zig-zag pattern to form attractive, diamond-shaped lozenges. It's a design that comes down to us through history. In fact, diamond weave fabrics are a favorite among costumers seeking authentic materials for historical garments. The diamond weave also looks great in modern settings, where it is popular for blazers, skirts, and dresses, as well as for home decor, where you'll find it in Scandinavian decor and minimalist design.
Filter products
Sort by: Recommended: Products are listed by popularity in descending order. Out of stock products are listed at the end. In this section, some items are set to be placed at specific positions.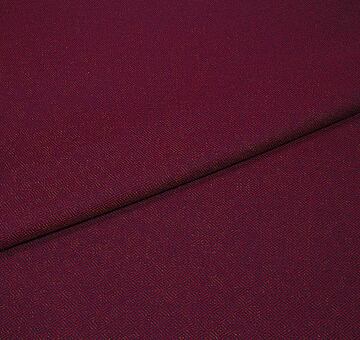 Diamond weave virgin wool, red and black
41.32 $/m
in stock 17.5 m
Width: 150 cm
Content: 100% virgin wool
Weight (gsm): 236 gsm
Diamond weave virgin wool, black
41.32 $/m
in stock 22.2 m
Width: 148 cm
Content: 100% virgin wool
Weight (gsm): 236 gsm
Fabrics with the diamond pattern
Diamond weave is a classic broken twill weave. Historical diamond weave fabrics are popular for authentic period costuming. Modern fashion taps diamond weave fabric for clothing with textural interest. Diamond pattern fabrics are popular for home decor too. We offer diamond weave linen and diamond weave wool.