Pillowcase fabrics
We carry a full assortment of fabrics that you can use to sew pretty throw pillows as well as cosmetic pillows for your beauty sleep. You'll find ornamented brocades, fabrics in brights and pastels, and unique period fabrics that you won't find anywhere else. Decorative throw pillows in interesting patterns can light up a room. Silk cosmetic pillows help keep skin and hair hydrated. Make all your pillows something special with top quality fabrics.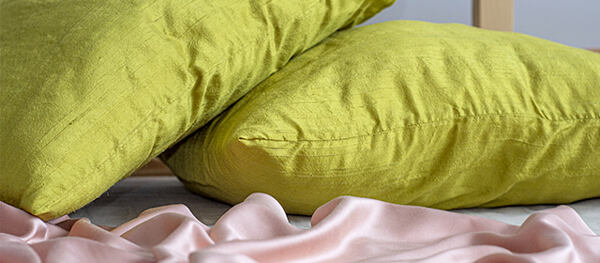 Pillows in every shade of the rainbow
We carry fabric for pillowcases for decorative throw pillows and cosmetic pillows. Choose from our wide selection. Sew accent pillows in silk, linen, and gorgeous brocade. We carry pure mulberry silk fabric for cosmetic pillows to keep your skin and hair hydrated.