Imperfectly beautiful fabrics
At Sartor, we strive to sell perfect, top quality fabrics. That means carefully examining every single bolt we stock and then checking the fabric again before sending it your way. If we happen to locate a flaw, we automatically apply a discount. Fabrics in the seconds category have tiny imperfections… a loose thread, a stray slub, or some other defect in the weave. Often, such beauty marks can be artfully hidden in a seam or simply avoided when cutting. Our team can specify the character and location of the flaw in any seconds you plan to order, and, of course, you are welcome to stop by our Prague shop to have a look yourself.
Filter products
Sort by: Recommended: Products are listed by popularity in ascending order. Out of stock products are listed at the end. In this section, some items are set to be placed at specific positions.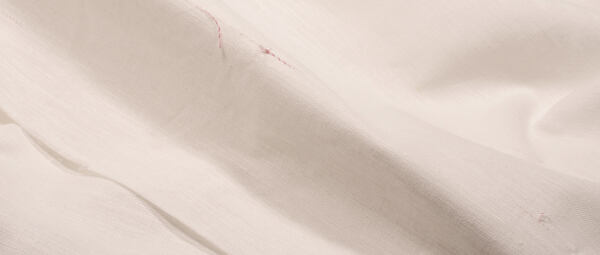 Seconds
In our quest to sell top quality fabrics with no flaws, we check over all fabrics that come into our shop and any seconds, or imperfect fabrics, are designated discount fabrics and placed among our sale fabrics. Seconds are fabrics with loose threads, slubs, or weaving defects. Seconds fabric is always offered at a discount. The bigger the flaw, the bigger the discount.