Grommets
Making a corset? To save you a trip to the hardware store we stock a full line of metal grommets or eyelets in various shades to reinforce your lacing holes. They're great in a variety of other applications as well, of course. Try them in historical costumes, theater costumes, and any number of other places.
Filter products
Sort by: Recommended: Products are listed by color in ascending order. Out of stock products are listed at the end. In this section, some items are set to be placed at specific positions.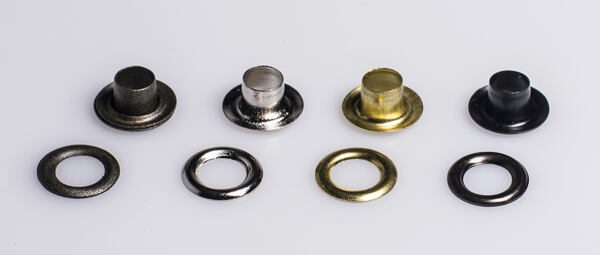 Metal eyelets and grommets
Our selection of metal grommets or metal eyelets strengthen lacing areas in all of your garments and can also come in handy in a variety of sewing projects. Reinforce any lacing hole. You can choose from gold grommets, silver grommets, and black grommets.