Muga – precious Indian silk
The rare, wild silk known as muga is produced almost exclusively in Assam in India. In its natural state, it comes in a gorgeous palette of golden hues. The woven cloth displays a subtle stripe, the product of slight differences in natural color for each silk filament. Traditionally, the darker, more vivid shades have been valued most highly, but we think all are lovely. Muga silk has a pretty, soft sheen and a light hand, making it a joy to wear – breathable, pleasant against the skin. Historically, muga was a luxury reserved for members of the royal house but today we too can clothe ourselves in this extraordinary fabric.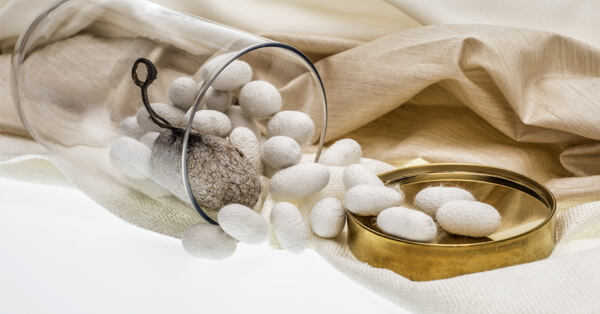 Muga wild silk from India
Muga is a type of wild silk from India, specifically from Assam. Muga silk has a natural beige to gold color and the fabric has a subtle stripe due to natural variations in the color of the silk filament. Muga silk has a soft sheen. It is a lightweight silk, very comfortable to wear. In the past, only the royal family could wear Muga silk. Use this beautiful wild silk for clothing and interior decor.