Classic brocades
Classic brocades woven on jacquard looms will always have a place in Sartor's core selection. We stock a full palette of colors in timeless jacquard patterns. The lush extravagance of these woven designs can transform wardrobes and interiors. It is an inspired choice for formalwear, evening gowns, and wedding dresses and makes a fetching outer layer for corsets and bustiers. Both beautiful and sturdy, they are well suited to interior design applications such as window treatments and pillowcases as well as accessories like handbags and pouches. These sturdy, tightly woven jacquard fabrics hold their shape well but are always soft and smooth to the touch. Whether you choose a finely woven tone-on-tone pattern or a dramatic multicolored design, these fabrics are guaranteed to bring a sense of luxury to your wardrobe or home.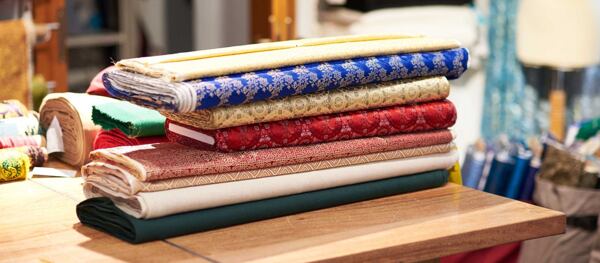 Top quality brocades
Our sturdy brocade fabrics hold their shape well and are always smooth and beautiful. Jacquard fabrics are dramatic fabrics for special occasion wear and bridal fashions as well as fashion accessories and home decor. Our jacquard fabrics are woven from very fine threads such as rayon and polyester. Our jacquard fabrics come in many colors and a wide palette of patterns. Jacquard textiles hold their shape well and are soft and smooth to the touch.