Folklore fabrics and kroj for corsets
As a Bohemia-based company, we have committed ourselves to developing a line of folklore fabrics that reproduce historical textiles used in the traditional folk costumes, or "kroj," of this area. These exuberantly colored brocades will come in handy for folklorists creating traditional skirts and aprons but we suspect that they will find their way into modern fashions and interior design as well. We invite our customers with roots in this region to send us their textile treasures. Great-great-grandmother's dowry could be the source of our next brocade!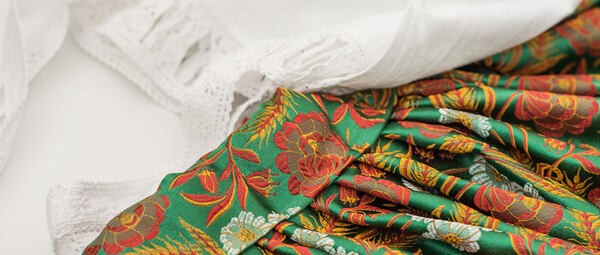 Folk traditions come alive
We have launched a new line of reproductions of historical folk fabrics used in kroj, the Bohemian folk costumes. Kroj brocades are used for sewing parts of traditional folk costumes. As our line of folklore fabrics expands, our selection will grow.