Linen threads
We carry linen thread in a broad range of colors and various weights. Our medium-weight linen thread is sturdy and soft and comes in all the colors of the rainbow. For lighter fabrics, we have fine linen thread that can even be used for machine sewing, provided you are not an absolute beginner. Use linen thread wherever you need a good, sturdy seam. It is perfect for sewing historical costumes – linen thread was in common use well into the nineteenth century. And if you're into lace making, it's just the thing for bobbin lace.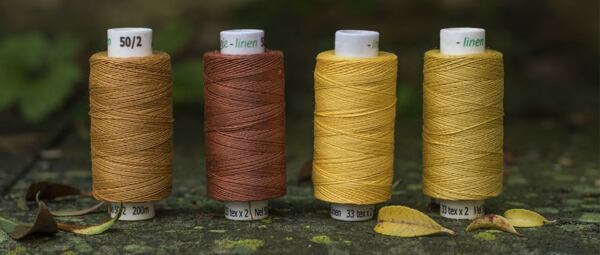 Natural linen thread
We stock linen thread in a wide selection of weights and colors from fine linen thread to medium linen thread and strong linen thread. Sturdy linen thread is soft and durable, the perfect thread to choose for a strong seam that will hold fast. Linen thread is perfect for sewing natural linen garments. Use authentic linen thread for sewing historically accurate period garments and historical costumes.