Printed fashion fabrics
All of Sartor's sophisticated, elegant, printed fabrics in one place! We carry silk prints, patterned linen fabrics, and our own limited-edition prints, designed exclusively for Sartor Bohemia. Sometimes there are also timeless historical patterns for those who sew period clothing, folklore designs, and original fashion too. Put these great print fabrics to use in tops and dresses or tuck them inside an unassuming blazer as an eye-catching lining.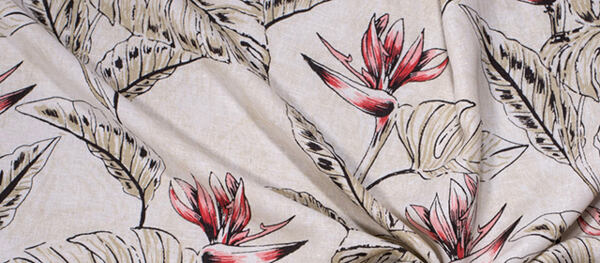 Elegant prints
Our printed fabrics by the yard feature unique designs on natural fabrics that you won't see anywhere else. Dainty floral prints, large-format patterns, abstract prints, and more. Our selection includes printed silk, printed linen, printed rayon, and more.