Raw silk – slubbed silk dupioni fabrics
Slubbed silk dupioni, also known as "raw silk" (technically incorrect... we know) is a sturdy, natural silk fabric with a distinctive, irregular slubbed texture. Dupioni is a popular choice for formalwear and bridal fashions although it also makes beautiful everyday wear and looks great in home decor and accessories. If you are looking for a smoother dupioni, without such pronounced slubs, see our selection of fine dupioni.
Filter products
Sort by: Recommended: Products are listed by color in ascending order. Out of stock products are listed at the end. In this section, some items are set to be placed at specific positions.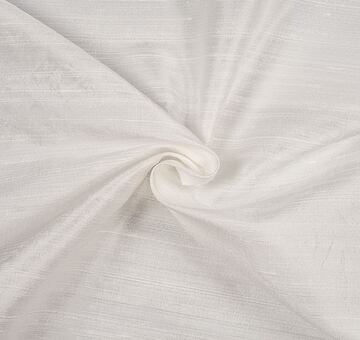 Slubbed silk dupioni, white
33.00 $/m
in stock 78.9 m
Width: 134 cm
Content: 100% silk
Weight (gsm): 87 gsm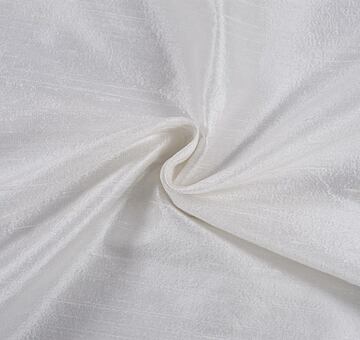 Slubbed silk dupioni, ivory white
33.00 $/m
in stock 60.4 m
Width: 136 cm
Content: 100% silk
Weight (gsm): 78 gsm
Width: 107 cm
Content: 100% silk
Weight (gsm): 135 gsm
Silk dupioni, light green
32.00 $/m
in stock 72.4 m
Width: 108 cm
Content: 100% silk
Weight (gsm): 96 gsm
Shot slubbed silk dupioni, olive-black
33.00 $/m
in stock 32.7 m
Width: 133 cm
Content: 100% silk
Weight (gsm): 103 gsm
Slubbed silk dupioni, black
Width: 136 cm
Content: 100% silk
Weight (gsm): 73 gsm