Sashiko
Japan's minimalist embroidery characterized by geometrical patterns, sashiko has made its way to us at last. Now we've joined forces with the traditional Japanese brand Olympus! We are pleased to present the best on the market – samplers with pre-printed templates, complete sashiko sets, sashiko embroidery thread in various colors and lengths, and top-quality sashiko needles with oversized golden eyes.
Filter products
Sort by: Recommended: Products are listed by popularity in descending order. Out of stock products are listed at the end. In this section, some items are set to be placed at specific positions.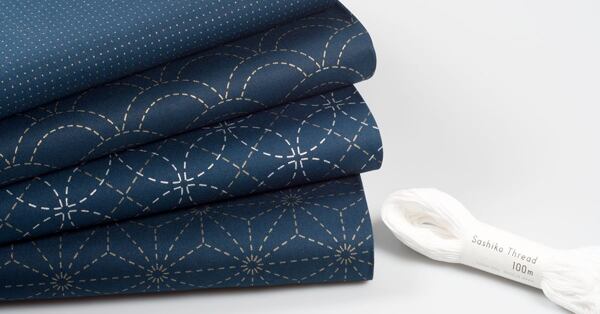 Japanese sashiko embroidery
Sashiko is a traditional needlework technique from Japan that was originally intended to reinforce fabric. Over time it evolved into a form of minimalist embroidery characterized by strong, geometric patterns. Shop sashiko-sets, embroidery threads, pre-printed templates and quality sashiko needles.