Shantung – fine silk dupioni fabrics
You may know our fine silk dupioni under the name "shantung" silk, a term derived from the origins of this beautiful material. It is a crisp, smooth, silk fabric with a very subtle slub and is a popular choice for formalwear and bridal fashions but also works well in everyday pieces, accessories, and even home decor. If you want a bit more surface texture, head over to our beautiful selection of slubbed dupioni.
Filter products
Sort by: Recommended: Products are listed by color in ascending order. Out of stock products are listed at the end. In this section, some items are set to be placed at specific positions.
Fine silk dupioni, crimson
Width: 132 cm
Content: 100% silk
Weight (gsm): 65 gsm
Shot fine silk dupioni, gold-red
36.00 $/m
in stock 36.5 m
Width: 133 cm
Content: 100% silk
Weight (gsm): 68 gsm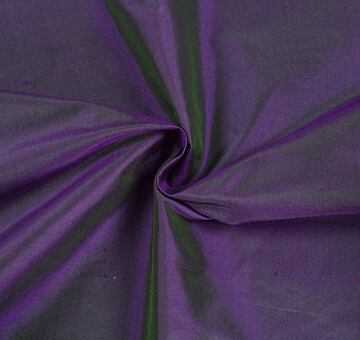 Shot fine silk dupioni, violet-green
Width: 134 cm
Content: 100% silk
Weight (gsm): 72 gsm
Shot fine silk dupioni, green-pale pink
36.00 $/m
in stock 36.8 m
Width: 135 cm
Content: 100% silk
Weight (gsm): 70 gsm