Silk crêpe fabrics
Crêpe and crêpe de Chine are medium weight fabrics with a pretty drape. They are lovely against the skin and feel cool even in hot weather. The fabrics in this category are woven of twisted threads, a trick that gives them a distinctive, pebbly texture. (Make no mistake, silk crêpe is not the same thing as the cotton crêpe you see in bedsheets, which is made differently.) Crêpe de Chine fabric has a slight sheen. Crêpe fabric can be slightly glossy to entirely matte. Both crêpe and crêpe de Chine are excellent choices for casual summer frocks, dressy tops, simple neck scarves, and small accessories.
Filter products
Sort by: Recommended: Products are listed by color in ascending order. Out of stock products are listed at the end. In this section, some items are set to be placed at specific positions.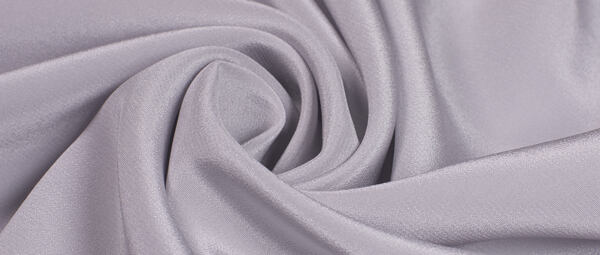 Pure mulberry silk crêpe
We carry crêpe silk fabric by the yard and silk crêpe de Chine fabric by the yard in a range of weights and shades. Silk crêpe de Chine fabrics have a lovely drape and a subtle sheen with a pebbly texture. Crêpe silk fabrics are a bit heavier and can range from a slight sheen to a matte surface. All crepe silk fabrics are a good choice for summer dresses, tops, scarves, and accessories.