Silk crêpe marocain fabrics
Crêpe marocain fabric is a heavy crêpe densely woven of fine silk threads. It has the pebbly surface typical of crêpe fabrics with a subtle sheen. It drapes beautifully in elegant folds enhanced by the contrast of shine and shadow. Marocain is a lovely choice for flowing formal dresses as well as dressy blouses and lush nightwear and lingerie.
Filter products
Sort by: Recommended: Products are listed by in ascending order. In this section, some items are set to be placed at specific positions.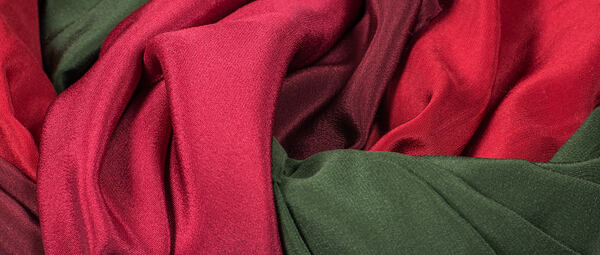 Pure mulberry silk crêpe marocain
Silk crêpe marocain fabric is a heavy crêpe fabric. We carry silk crêpe marocain fabric by the yard in a range of weights and styles. Use it for silk crêpe marocain gowns, silk crêpe marocain blouses, and luxurious silk crêpe nightgowns.