Silk duchesse satin fabrics
Duchesse is a top-quality, tightly woven satin made of pure, natural silk. For high-end, formal pieces there really is no substitute. It will make any wedding dress, evening gown, or formal suit into a celebration. Duchesse is exceptionally smooth with a unique, pearly sheen that no other fabric can offer. Not a fabric that drapes, it holds its shape beautifully. In spite of its weight, it breathes and is comfortable for the wearer.
Filter products
Sort by: Recommended: Products are listed by in ascending order. In this section, some items are set to be placed at specific positions.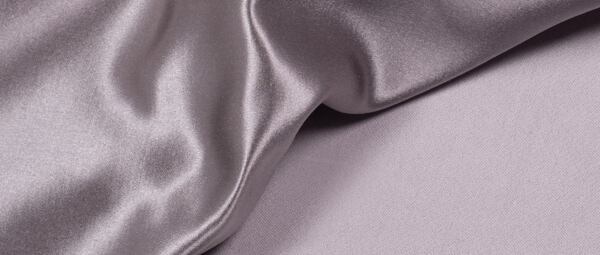 Pure mulberry silk duchesse
Duchesse satin and peau de soie is a top-quality satin made of pure silk. Satin duchesse is used primarily for sewing formal pieces. In fact, it's such a popular fabric for wedding dresses that it's sometimes called "bridal satin." Silk duchesse satin has a smooth, shiny face and a matte back. We carry duchess satin by the yard in a wide range of shades.