Silk dupioni fabrics shades of white
Dupion fabrics are characterized by beautiful vibrant colors and characteristic texture. Silk dupioni fabrics can be woven from fine silk threads as well as thicker silk yarns. Fine dupionis have a smooth surface resembling shantung while classical dupionis display the typically nubby texture that this fabric is known for. Both of these silks are lightweight yet stiff. They hold their shape well and do nicely in full skirts, tailored styles, wedding dresses, and simple summer pieces. Dupioni silk fabric is also an interesting choice for interior design.
Filter products
Sort by: Recommended: Products are listed by color in ascending order. Out of stock products are listed at the end. In this section, some items are set to be placed at specific positions.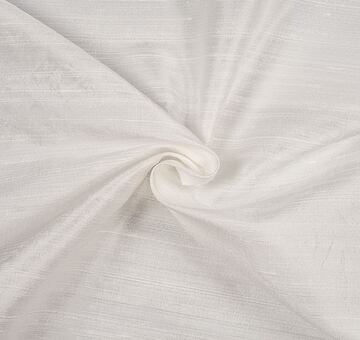 Slubbed silk dupioni, white
33.00 $/m
in stock 54.4 m
Width: 134 cm
Content: 100% silk
Weight (gsm): 87 gsm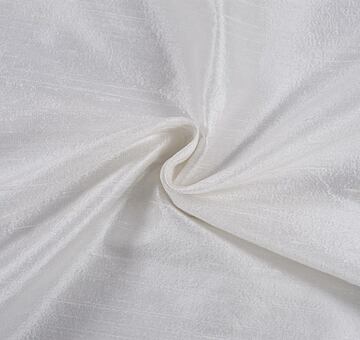 Slubbed silk dupioni, ivory white
33.00 $/m
in stock 46.4 m
Width: 136 cm
Content: 100% silk
Weight (gsm): 78 gsm
Pure silk dupioni
Dupioni silk fabric by the yard and the nearly identical silk shantung fabric by the yard are among our most popular fabrics. We carry silk dupioni fabrics and silk shantung by the yard in a range of pastels and vibrant colors. We have various bolt widths and weights of silk dupioni fabric and silk shantung fabric.