Silk gabardine and rib fabrics
Silk gabardine fabric and silk rib fabrics (ottoman, grossgrain, cannelé) differ in appearance but are generally used in the same ways. Gabardine is woven in a twill weave and has a distinctive diagonal rib whereas ribs is woven of a thicker weft and finer warp thread, resulting in a visible, crosswise cord. Both are sturdy, fairly stiff fabrics, perfect for making skirts, pants, dressy overcoats, and even formal dresses. Rib, especially, is a popular choice for interior decor applications.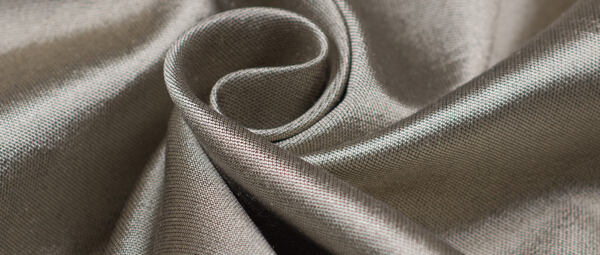 Silk-wool gabardine & rib
We carry silk gabardine fabric by the yard and silk rib fabric by the yard in a range of bolt widths and styles. Our gabardine fabrics are suitable for sewing silk gabardine skirts, trousers, dresses and more. Our silk ribs fabrics are likewise suited for skirts, dresses, overcoats, but also for home decor. We carry these fabrics in pure silk as well as silk blends.