Silk georgette fabrics v odstínech bílé
Silk georgette is a light, floaty fabric with a pretty drape that excels in outer layers for dresses and skirts, light blouses, or sheer details like sleeves and yokes. It combines beautifully with crêpe, crêpe de Chine, and crêpe georgette, all of which share its matte look and slightly pebbled texture. For a really light, flowy georgette, always choose silk (synthetic georgette is heavier).
Georgette, pure white
18.54 $/m
in stock 15.1 m
Width: 146 cm
Content: 100% silk
Weight (gsm): 45 gsm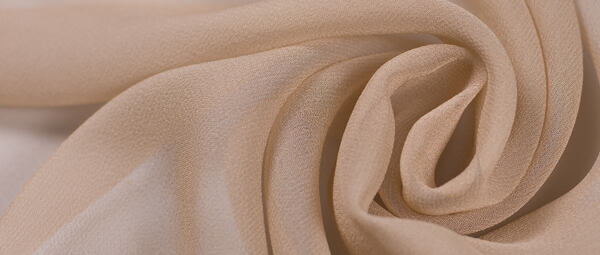 Pure mulberry silk georgette
Georgette silk fabric by the yard is light, flowing, and floaty. Georgette fabric is great for layering and is a light silk fabric for blouses, dresses, and scarves. We carry silk georgette fabric in various shades and styles.