Silk jersey fabrics ze 100% přírodního hedvábí
Knit silk jersey fabrics have a natural elasticity and all of the benefits of silk. Their stretch and silky softness make them so comfortable, they're almost like a second skin. Silk jersey has a subtle sheen, making it suitable for fancy tops and dresses but it's most popular for tees, undergarments, pajamas, and loungewear.
Filter products
Sort by: Recommended: Products are listed by in ascending order. In this section, some items are set to be placed at specific positions.
Silk jersey, ivory white
74.76 $/m
in stock 18.1 m
Width: 110 cm
Content: 100% silk
Weight (gsm): 140 gsm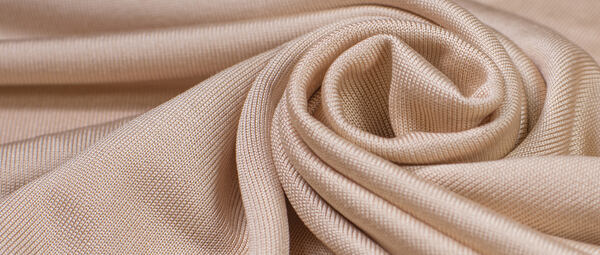 Pure silk knits
Silk knit fabrics are naturally elastic. Stretchy silk jersey fabrics are good fabrics for undergarments, loungewear, tees, dresses, and tops. Browse our selection of silk jersey fabric by the yard.