Silk twill fabrics
Silk serge (or silk twill) is quite lightweight, but also opaque and fairly sturdy. The fabric is a twill weave, which you'll recognize by its characteristic diagonal rib. Serge has a pleasant, silky sheen. It's a popular choice for high-end linings in jackets and blazers but it can certainly hold its own in garments like blouses and dresses and accessories like ties and neck scarves.
Filter products
Sort by: Recommended: Products are listed by color in ascending order. Out of stock products are listed at the end. In this section, some items are set to be placed at specific positions.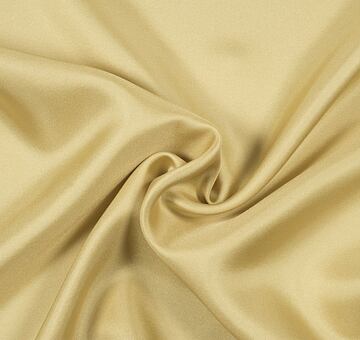 Silk serge, champagne
27.00 $/m
in stock 31.2 m
Width: 112 cm
Content: 100% silk
Weight (gsm): 49 gsm
Pure mulberry silk serge
Silk serge twill fabric is light and sturdy with a characteristic diagonal rib. We carry silk serge fabric by the yard in a range of colors. Popular applications of silk twill fabric by the yard include silk linings, silk blouses and dresses, and silk scarves.