Silk taffeta fabrics
Silk taffeta is a top-shelf fabric if ever there was one. Densely woven, it has a papery quality and forms stiff, broken folds when gathered. It holds its shape perfectly in tailored garments. Taffeta fabrics are wonderful for wedding dresses, evening gowns, and little black dresses as well as dressy suits and accessories. Taffeta has a pretty, silky sheen and some of our taffetas have a two-tone effect, changing color with the play of the light.
Silk taffeta, champagne
34.50 $/m
in stock 53.6 m
Width: 149 cm
Content: 100% silk
Weight (gsm): 75 gsm
Silk taffeta, light beige
Width: 149 cm
Content: 100% silk
Weight (gsm): 77 gsm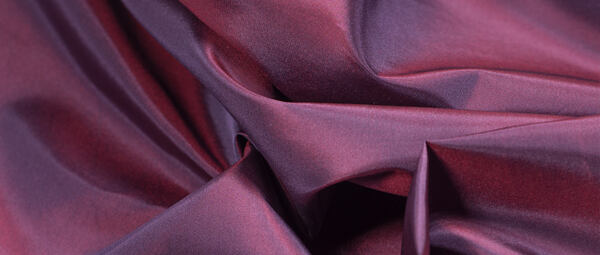 Pure mulberry silk taffeta
We carry silk taffeta by the yard for sewing taffeta wedding dresses, silk taffeta ball gowns and silk taffeta formalwear. Our silk taffeta fabrics come in a range of shades. Silk taffeta is a deluxe fabric, fairly stiff, that holds its shape well. Try taffeta silk fabrics for sewing suits and making fancy handbags and other accessories.