Tussah silk
Tussah silk is harvested from the cocoons of wild silkworms. They spin an uneven filament in beautiful shades of cream, gold, and brown that gives tussah a distinctive structure and look. These stiffer silks can make a beautiful and unconventional addition to your wardrobe and interior. In their native India, wild silks like tussah are highly valued. Learn more about the many varieties of natural silk in our post on types of silks.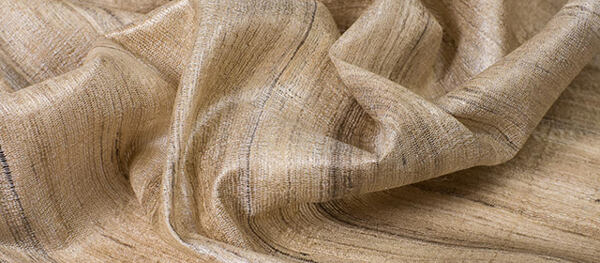 Blaze your own trail with wild silk
Tussah silk fabric comes from wild silkworms. This wild silk fabric has an uneven structure and a lovely honey color. Tussah silk fabric by the yard is perfect for sewing interesting, unconventional silk garments and is a great silk fabric for interior decor.