Wedding lace
Wedding lace adds unique charm to your bridal creations. Choose from our fine tulle lace or more dramatic lace styles with gorgeous raised edges, perfect as an outer layer or to cut apart for placement as applique. Our bridal laces come in shades of white and ivory. We also carry lace with finished edges for use in skirts and veils.
Filter products
Sort by: Recommended: Products are listed by color in ascending order. Out of stock products are listed at the end. In this section, some items are set to be placed at specific positions.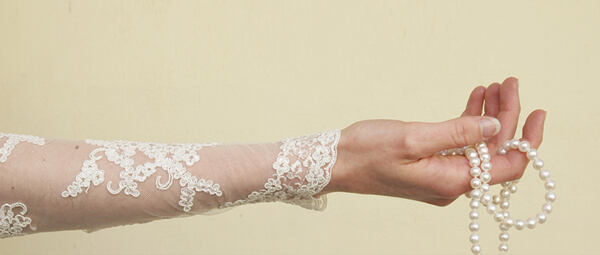 Romantic bridal lace
Lace for bridal gowns comes in a variety of styles. Our bridal lace is the perfect touch for any wedding dress for lace sleeves, a lace covered bodice or skirt, or even a lace veil. Choose from white lace fabric, guipure lace for applique, pastel lace fabrics, and other bridal lace fabrics.