Wool fabrics
Wool is a traditional, natural material that continues to be relevant in modern fashion today. The undisputed cold-weather champion has many excellent qualities that you won't find anywhere else. Obviously, wool keeps you warm (even when it's wet) but it also breathes, it's self-cleaning, and it always looks sharp. Our woolen fabrics include classic wool coating as well as a range of other pure wool fabrics and wool-blend fabrics that are worth exploring.
Filter products
Sort by: Recommended: Products are listed by color in ascending order. Out of stock products are listed at the end. In this section, some items are set to be placed at specific positions.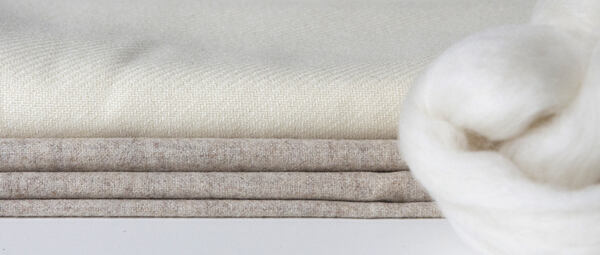 Warm, cozy woolens
Wool fabrics are perfect for winter clothing. We carry woolen textiles for jackets, historical costumes, and other wool clothing. Wool is warm, breathable, and attractive. Browse our wools for material for winter coats and jackets, historical uniforms, and more. We have wool that doesn't itch, top quality wool fabrics for sewing wool clothing. See our great selection of wool online.