Exquisite materials for beautiful moments
Exquisitely touchable fabrics
New arrivals
Natural linen cotton twill fabric
Width: 144 cm
Content: 35% cotton, 65% linen
Weight (gsm): 189 gsm
Hand woven wild muga silk, undyed
Width: 103 cm
Content: 100% silk
Weight (gsm): 70 gsm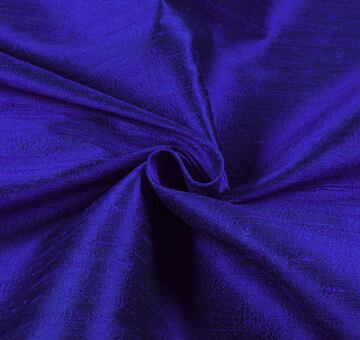 Width: 111 cm
Content: 100% silk
Weight (gsm): 91 gsm
Han woven wild katia silk, natural
Width: 105 cm
Content: 100% silk
Weight (gsm): 107 gsm
Taffeta fabric, art silk, light green
Width: 142 cm
Content: 100% polyester
Weight (gsm): 83 gsm
Specials and sales
Discount 30%
Remnant
Sale
Chantilly lace Matylda, ivory white, 1.95m
36.00 $/m25.20 $/m49.14 $/pcs
in stock 1 pcs
Width: 140 cm
Content: 100% polyester
Weight (gsm): 41 gsm
Discount 30%
Remnant
Sale
Chantilly lace Matylda, ivory white, 1.9m
36.00 $/m25.20 $/m47.88 $/pcs
in stock 1 pcs
Width: 140 cm
Content: 100% polyester
Weight (gsm): 41 gsm
Discount 30%
Remnant
Sale
Chantilly lace Matylda, ivory white, 1.7m
36.00 $/m25.20 $/m42.84 $/pcs
in stock 1 pcs
Width: 140 cm
Content: 100% polyester
Weight (gsm): 41 gsm
Discount 30%
Remnant
Sale
Chantilly lace Matylda, ivory white, 1.5m
36.00 $/m25.20 $/m37.80 $/pcs
in stock 1 pcs
Width: 140 cm
Content: 100% polyester
Weight (gsm): 41 gsm
Bestsellers
World of extraordinary fabrics
Do historical textiles fascinate you? Do you just love the soft feel of silk? Enjoy dressing in original styles? Well then, like us, you've fallen under the spell of fabric. We carry the natural and modern materials you love and we can acquire any kind of silk you could imagine and even bring sophisticated brocades to life.
Sartor is a unique space, where fabrics have tales to tell and history meets the modern world. Let us show you what's possible, so you can make a wise purchase and leave our shop with a spring in your step.
Start sewing your story today. Discover a world of extraordinary fabrics and create something beautiful and unique.
How we make our fabrics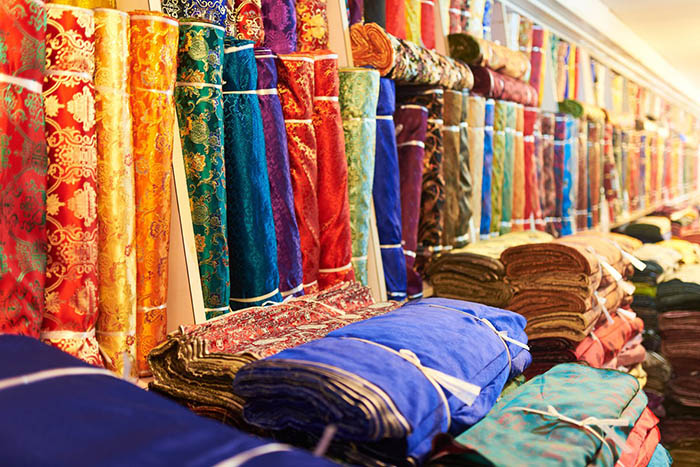 Your regular dose of news and inspiration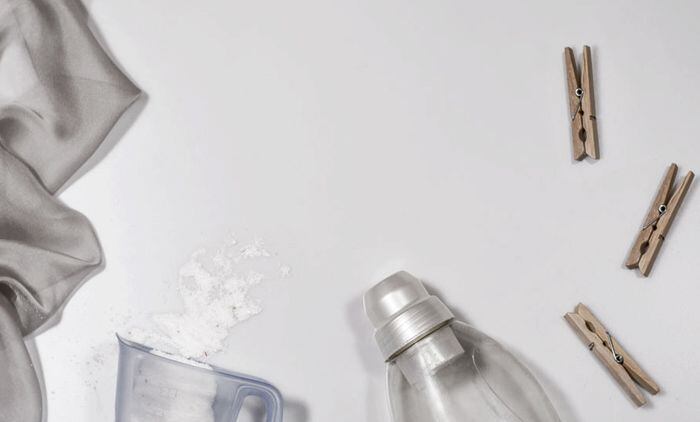 Can you wash silk? And how? We decided to find out. See our great silk washing test.
Full article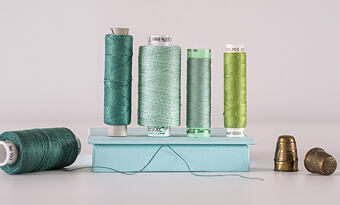 Choose the right thread for sewing machines and hand sewing every time with our complete guide.
Full article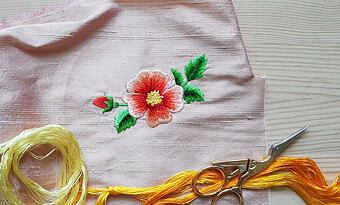 Silk embroidery is a small luxury you can afford. Try it with our beginner tutorial and see what you need to get started.
Full article