Silk satin fabrics
Silk charmeuse or silk satin is a smooth, glossy fabric with a fluid drape. It can be cool, refined, and downright sensuous. It begs for use in bias-cut models, draped pieces, and designs with cowl necklines. Feature silk satin charmeuse in a simple gown like those worn by the starlets in Hollywood's golden age. Use it for dressy tops and blouses as well as beautiful lingerie. Satin fabric also makes a pretty lining for a blazer or overcoat. Real silk satin offers breathability, an elegant sheen, and pure comfort, outclassing its synthetic cousin in all respects.
Filter products
Sort by: Recommended: Products are listed by color in ascending order. Out of stock products are listed at the end. In this section, some items are set to be placed at specific positions.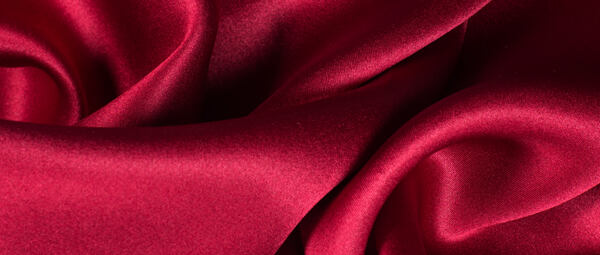 Pure mulberry silk satins
We carry satin silks in a range of weights and colors. Silk satin fabrics are perfect for sewing elegant satin gowns, flowing satin tops, and pretty silk blouses. Satin silk fabrics are characterized by their lovely, fluid drape and gorgeous luster. Our silk satin and silk charmeuse fabrics are made from real, natural silk and are very comfortable, airy, and smooth to the touch. Browse our selection of silk satin fabric and silk charmeuse fabrics by the yard.