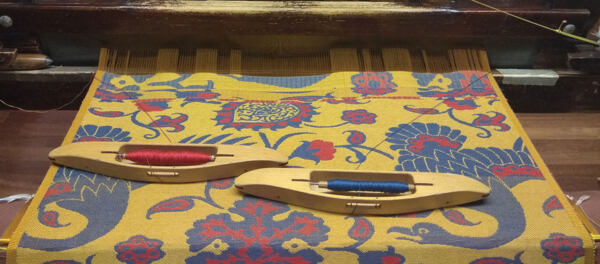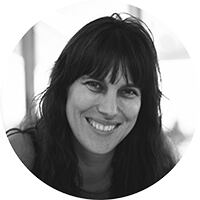 Marcela "Vystudovala jsem, věřte nevěřte, stavařinu – obor, ve kterém se setkáte nanejvýš s technickými textiliemi. Hned po studiu jsem se vydala do Číny, kde jsem dělala stavební dozor pro jednu německou firmu. Původně to měla být krátká stáž, ale ta se, jak už to někdy bývá, protáhla na několik let. Moje mladší sestra Zuzka tehdy teprve studovala gymnázium a ve volném čase se věnovala svým koníčkům."
Zuzka "Na střední jsem byla blázen do historie a starých řemesel. Uměla jsem šít, takže jsem kamarádům vyráběla historické a fantastické kostýmy. Jednou mě napadlo zeptat se Marcely, jestli by v Číně, kolébce hedvábí, nesehnala nějaké zajímavé materiály, a ona mi přivezla balík látek z pekingského tržiště. U nás se tehdy takové nedaly sehnat a přátelé se mě začali ptát, jestli by si u mě nemohli něco objednat. Nechala jsem si vytvořit jednoduchý e-shop, doma u rodičů ve skříni jsem založila sklad a pravidelně jsem s látkami jezdila na šermířské akce. Pro obchod jsem vymyslela jméno Sartor, které v latině znamená krejčí."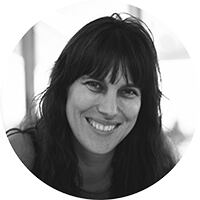 Marcela "Věděla jsem, že se v Číně vyrábí obrovský sortiment látek. Tamní textilní trh je vzrušující a složitý labyrint, ve kterém můžete najít neuvěřitelné poklady – když ovšem víte kde. V Šanghaji jsem chodila do velkého obchodního centra, v němž jsou pouze obchody s látkami a krejčovské dílny, a úlovky jsem pak posílala po patnáctikilových balíčcích do Česka. Postupně jsem se začala do textilního průmyslu zamilovávat, koneckonců je to docela technický obor… Přes jednu kolegyni jsem se dostala na textilní veletrhy, v jednom obchodě jsem zase doslova 'vyšpehovala' informaci, odkud oni sami nakupují hedvábí. Znala jsem totiž jen drahé obchody v centru Šanghaje, kde jsou hodně nadsazené ceny. Když jsem pak po dlouhé době navštívila Čechy, čekalo mě doma u rodičů vážné promluvení do duše."
Zuzka "Začala jsem chodit na vysokou školu a k tomu jsem provozovala Sartor. Se stříháním a odesíláním zboží mi pomáhala maminka, protože viděla, že se jinak nestíhám učit. Látky pomalu zaplavovaly dům, a když pak jednou přijela Marcela, rodiče ji coby tu starší a rozumnější požádali, ať mi domluví, že to takhle dál nejde. Bylo jasné, že toho musíme buď nechat, nebo se do toho naopak pustit opravdu důkladně a seriózně. Hádejte, jak jsme se rozhodly? Nakonec tedy došlo na zmiňovaný business plán a poté na shánění prostor pro obchod a prvních zaměstnanců. Obě jsme se ponořily do studia nových informací, hledaly jsme nové dodavatele, rozšiřovaly jsme sortiment."
Ani jedna jsme nebyla připravená na cestu obchodnice, většinu věcí jsme se naučily až "za pochodu". Musely jsme nastudovat spoustu někdy i dost protivných věcí a překonat nejednu překážku (kéž by to šlo bez práva a účetnictví...). Podnikání je zajímavé a vzrušující, ale občas může být i velmi intenzivní a zkouší nejen nás, ale i sílu sesterského pouta a tolerantnost našich partnerů a dnes i dětí.
Odměnou je nám ale firma, kterou máme opravdu rády a baví nás ji dál zlepšovat a posouvat kupředu. Jedna věc nám ostatně z dob kouzelných amatérských začátků zůstala a nepochybně i nadále zůstane: láska ke krásným látkám, kvalitním výrobkům, k řemeslu a tradicím. Ještě větší radost máme z toho, že Sartor zcela přirozeně přitahuje zákazníky, kteří s námi tyto hodnoty sdílejí. S některými z vás se známe pěkných pár let, s některými jen chvilku, ale všichni bez rozdílu jsme součástí skvělé komunity, kterou spojuje zájem o poctivou krejčovinu a výjimečné materiály.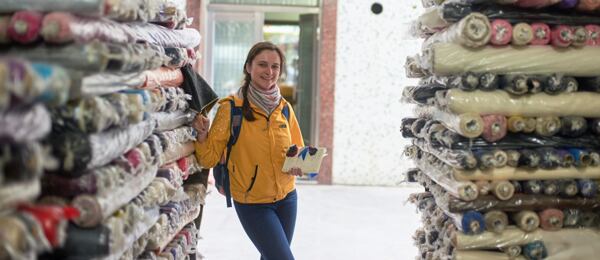 Mimochodem, chcete vědět, co v Sartoru obnáší takové prosté "rozšiřování sortimentu"? Je to jedna z nejnáročnějších, ale zároveň nejkrásnějších součástí naší práce. Stále pravidelně cestujeme na východ, především do Číny a Indie, kde se osobně seznamujeme s našimi dodavateli, hledáme dobré tkalcovny a továrny, poznáváme místní život a řemesla a hledáme nové možnosti a inspiraci. O zážitcích z cest se dočtete v reportážích na našem blogu.
Cestujeme i na opačnou stranu, na západ, tentokrát jako obchodnice s hedvábím. Ve Spojených státech už jsme si dokonce vysloužily přezdívku "the silk ladies" a zákazníci kvitují, že jim vozíme nejen zboží, ale i poznatky a informace. Nejsme velká firma a ani nemáme ambice se jí stát, těší nás ale prošlapávat naší hedvábnou stezku, která už vede doslova přes několik kontinentů.