Wool coatings
We carry 100% pure wool fabrics made from premium wool as well as quality wool blends. These warm woolens are perfect for sewing a good-looking winter coat or jacket that will really keep you warm without being too heavy or bulky. Our wool coating is soft and pleasant to the touch. A short pile on the face side helps keep the wind out and partially repels water and melting snow. It holds its shape well so you can use it for interesting cuts.
Filter products
Sort by: Recommended: Products are listed by color in ascending order. Out of stock products are listed at the end. In this section, some items are set to be placed at specific positions.
Discount 30%
Trending color
Sale
Brushed pure wool coating, camel
43,95 €/m 30,75 €/m
in stock 4.7 m
Width: 152 cm
Content: 100% wool
Weight (gsm): 335 gsm
Brushed pure wool coating, black
43,95 €/m 30,75 €/m
in stock 22.5 m
Width: 150 cm
Content: 100% wool
Weight (gsm): 344 gsm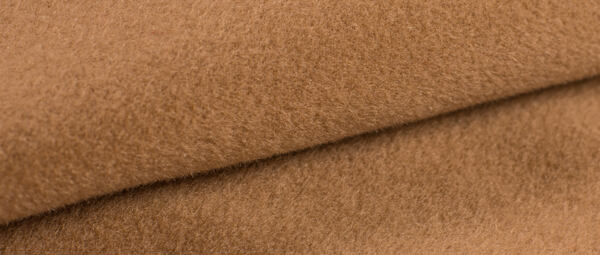 Warm, cozy wools
Wool coating is a warm wool fabric perfect for winter jackets and coats. It is thick and warm. We carry pure wool coat fabric and wool blend coat fabric. A warm, wool coat is a timeless classic for both men and women. Choose from among our warm, cozy wool fabrics for the perfect material for a winter coat.