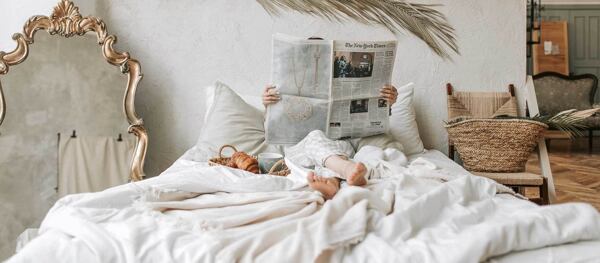 Five reasons why you should sleep in silk
Silk bedding is simply gorgeous and unbelievably smooth – who wouldn't want to sleep in luxury? Aside from the obvious esthetic value of silk there are several additional benefits.
Silk bedding is cool in hot weather
There may not be a better choice for summer bedding than silk. Some silk fabrics have a greater cooling effect than cotton or even linen. A silk cover is just the thing when the mercury climbs.
Silk bedding is antibacterial and antiallergenic
Of all the natural fibers – like cotton, linen, and wool – silk best withstands the dangers that lurk in your closet. Moths ignore it. Mildew can't form on it. Bacteria won't thrive on it. This is one reason why mulberry silk pillows have become so popular – they inhibit the growth of bacteria that causes facial blemishes.
Silk bedding won't dehydrate your skin
Silk is one of those materials that always maintains a slight, natural level of moisture. That means your skin will stay hydrated when in contact with it. At the same time, silk breathes, so it wicks away excess moisture, letting you get a good night's rest even in hot summer weather.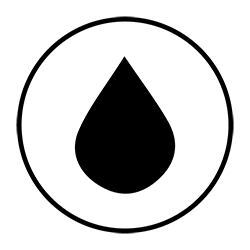 Silk bedding breathes so you can get a good night's rest
Like other natural materials, silk breathes, so sleeping under it is always comfortable. (Those polyester satin sheets your uncle Ralph got by mail-order back in the day are another thing altogether – synthetic materials may look shiny and sleek, but, unlike silk, they don't let air pass through, so sleeping in them is a damp, sweaty nightmare. Yuck.)
Silk bedding can be washed at home (without an advanced degree in laundry technology)
While you do have to give silk a little more TLC than linen or cotton, it's not all that finicky if you've chosen your fabric wisely. Silk bedding should be washed at a low temperature with a special detergent formulated for wool or silk, hung to dry in a shady spot, and ironed only on low. Simple, right?
Which silk fabric is best for bedding?
It's easy to get a bit overwhelmed when browsing through our vast silk selection. For duvet covers and pillowcases, you'll want to focus on sturdier fabrics that are easier to care for. Silk taffeta, for example, is pretty but doesn't make good bedding because it is just too fussy, while crêpe de Chine is simply too delicate.
What should you look for? Choose a fabric that weighs at least 22 mommes (108 g/m2). Silks that weigh in at 14, 16, or 19 mommes (the equivalent of 60, 70, and 80 g/m2) are great for making clothing, but wouldn't hold up for long as a duvet cover. Don't underestimate your choice of fabric. The up-front investment will pay off. The sturdier the silk, the longer it will last. If you aren't familiar with silk weights, have a look at our post on the subject.
When we talk about silk bedding, it's often silk satin that comes to mind first. Smooth, shiny, luxurious, simply sexy… while it's a knock-out, it's a little tricky to care for and perhaps just a bit too slippery for a duvet cover – satin covers tend to slide right off the bed and your duvet may shift mercilessly inside of its cover. If, however, you wouldn't have it any other way, the problem can be mitigated with a little creativity – sew ties inside of the duvet cover to catch the corners.
On the other hand, when it comes to choosing fabric for a cosmetic pillowcase, a set of pajamas, or a nightgown, silk satin is a wonderful choice (you might try rayon or Tencel satin for nightwear too).
Dupioni or shantung silk (the terms are practically interchangeable today) is a smooth, fairly sturdy, natural silk material that comes in a palette of gorgeous colors and is usually available in shimmering two-tone effects. It can be machine washed, and softens beautifully when laundered.
When selecting fabric for bedding, reach for a fine dupioni, one that doesn't have a pronounced rib or slubs. This rule is especially true for pillowcases – you don't want to wake up with a woven pattern imprinted on your cheek.
Noil silk is a matte fabric that looks almost like linen but is much softer and finer to the touch. While it lacks the glossy luster of satin, all of silk's other great qualities are there – it breathes and is soft and comfortable. It can be machine washed and is as easy to sew with as cotton or linen.
Schappe silk is similar to noil, a bit more refined, a little less rustic. It resembles cotton poplin in texture. For sheets and duvet covers try it in a plain weave or a twill. Spun silk also comes blended with cotton, another great option for silk bedding. Covers made of spun silk are soft to the touch with a matte look or a very subtle sheen (depending on the specific fabric you choose).
How much fabric do you need for a silk duvet cover?
Naturally, it all depends on the size of your bed, your duvet, and your pillows. If you have a duvet set that suits you size-wise, use it as a model. Otherwise, measure your comforter or duvet for the duvet cover and your pillows for pillowcases. As a rule of thumb, your duvet cover should be the same size as your duvet, no smaller, no larger.
Check the bolt width
Our selection of silk comes in various bolt widths – some are rather narrow, at only 90 cm, 112 cm, or 120 cm (35 ½ in, 44 in, 47 ¼ in).
If you want to sew a king-sized duvet cover, you'll need to get your hands on extra-wide silk, which we don't carry, or you'll have to stitch together multiple panels to get full coverage, which will mean planning for seam placement. You can place a seam down the center of a cover or center a single panel and have seams running on each side – be creative, just remember to make your seams symmetrical.
Haven't got a duvet?
Start with a beauty pillow.
What about shrinkage?
When you sew with linen or cotton you always have to pre-shrink your fabric before you measure and cut. With silk that step may not be necessary. Some silk fabrics shrink when washed and some don't (shrinkage is noted on the product page). In general, loosely woven fabrics tend to shrink more. If in doubt, just ask us to send you a free fabric swatch to test before ordering. For silk fabrics that do experience shrinkage, figure in a loss of about a half inch per yard (1–1.5 cm per meter)
Sewing a classic duvet cover
Our wider silk fabrics are perfect for sewing single duvet covers like the ones used in continental Europe. Try making up a double bed with two single-sized duvets instead of a shared comforter – you'll be amazed at how those endless disputes over who's stealing the blanket will just melt away. A standard single duvet measures 140 x 200 cm, so any 145 cm silk will work well, with room for seam allowances.
Getting your fabric ready
To prepare your fabric for sewing, wash it according to the guidelines given in the product detail. For most silks, wash cool (30°C) in a special detergent formulated for wool or silk. You can wash by hand or use your machine's delicate cycle. Don't underestimate the importance of your detergent – ordinary household laundry detergent is alkaline and can damage silk! After washing, shake out the fabric gently, smooth it and hang it to dry in a shady spot. Iron it at a low temperature (silk setting).
Caring for silk bedding
Assuming that you have chosen a washable silk to make your bedding, duvet covers and pillow cases should be turned inside out before washing. Wash in cool water (30°C). Set your spin cycle to low. Do not tumble dry but hang them or spread them out in a shady spot – not only to avoid fading, but also to protect your silk from the negative effects of UV rays on the filament. Silk has to be handled with greater care than linen or cotton, and poor handling can cause it to pucker. Before drying, always shake the item out gently and smooth it with your hands to reduce wrinkling and make ironing easier.
Iron at a low temperature (silk setting).
If you have sewn your silk bedding from silk that is not washable, take it to a reliable dry cleaner for care. Choose your cleaner well and make sure that they know how to work with silk. We highly recommend affixing a content label to anything you make, especially if you will be taking it to the cleaners. This simple precaution can save you a world of headache (not to mention irreversible damage to your silk items).
Because silk does not attract moths and is not prone to mildew, it is exceedingly easy to store. We recommend storing it rolled rather than folded to prevent damage done over time by creasing. Of course, if you change bedding often and your duvet covers are never in the linen closet for long, this may not be an issue for you.
Have you decided to make your next project a silk duvet set?
Do you already sleep like royalty?
Tell us all about it!
Share your experiences and insights in the comments below.