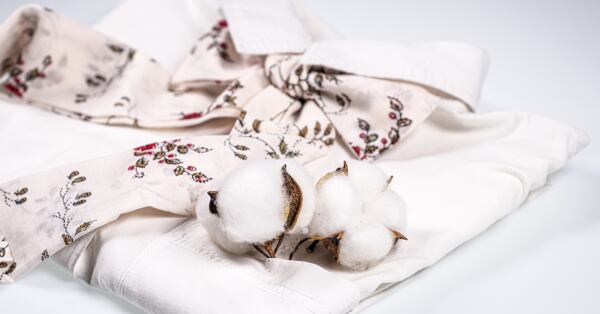 cotton quality
The quality of any cotton fabric depends on the raw material that goes into it as well as how it is processed. If you'd like to learn more about the material side of cotton, see our previous post about cotton fiber material as such.
quilting cotton
Quilting cotton (also patchwork cotton, craft cotton) is a category of medium-weight cotton fabrics, generally of good quality. They come in a dizzying array of prints, from classic florals and stripes to all sorts of novelty prints. As its name implies, quilting cotton is especially well suited for quilt making and patchwork projects and is often sold in fat quarter bundles of matching patterns or colors as well as by the yard. It tends to have less drape than most cotton apparel fabrics, but, oh the prints! We say, go ahead and take the plunge. Quilting cotton can definitely work well for garments that are more tailored or want a stiffer material, like an A-line skirt.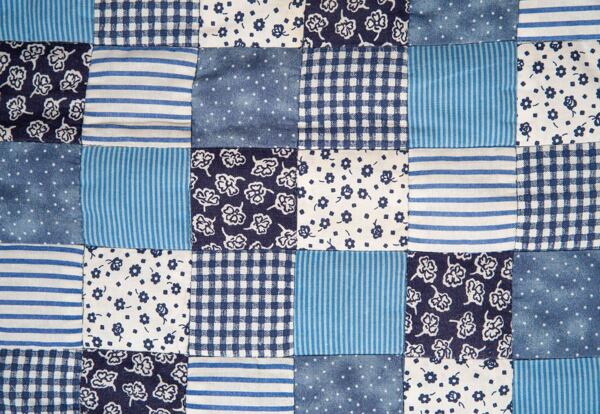 liberty cotton
We think the toney British brand, Liberty Fabrics, deserves a separate mention. Liberty offers premium cotton fabrics in their own signature prints and is probably best known for its lawn (a fine, closely woven fabric). We generally associate Liberty Fabrics with their gorgeously dainty florals, but they produce other patterns as well. Next time you're in London, pop by the historical Liberty London store in Regent Street to soak up the old-timey atmosphere and browse their fabric section as well as the luxury clothing and cosmetic brands they carry.
cotton for sashiko

Another special fabric that deserves mention is Japanese cotton for sashiko. Sashiko is a traditional Japanese needlework technique originally intended simply for reinforcing and mending clothing. Over time an array of distinctly minimalist geometrical designs has evolved. In traditional sashiko patterns the needlework is done in white thread on deep blue fabric dyed with natural indigo (resulting in something that reminds us here at Sartor of traditional Moravian blueprint, but that's another story).
Indigo-dyed cotton can be used like any other plain-woven cotton, for clothing, accessories, embroidery, and decor. Just keep in mind that with authentic indigo fabric, the color will bleed slightly. After washing, white sashiko embroidery always comes out a pale blue, but that's expected – as a matter of fact, it's the desired effect.

types of cotton apparel fabrics
Cotton has been made into an amazing array of fabrics for garment making. Some of them have faded from the spotlight in recent years, but many are staging a return as slow fashion breathes new life into them.
An exhaustive list of cotton fabrics would be long as your arm, so we've trimmed it back a bit to include only those woven fabrics (this article won't deal with cotton knits at all) that you're most likely to run into and those really worth knowing. We'll start with the featherweights and move our way up. Note, all of the fabrics listed here can be made from other materials besides cotton, like linen or rayon, but you're most likely to run into their cotton varieties.
muslin
Muslin is a lightweight, smooth, soft, sheer fabric in a plain weave. It is usually made of very fine, unsinged yarn that still has a slight "fuzz." That's one thing that differentiates it from batiste, which has an entirely smooth surface. Muslin also has a looser weave than batiste, with a thread count of 65–75 threads per inch. Muslin can be made of cotton, linen, silk, even wool (in which case it is called mousseline de laine).
Muslin fabric was named after the Iraqi city of Mosul, formerly known for its woven goods.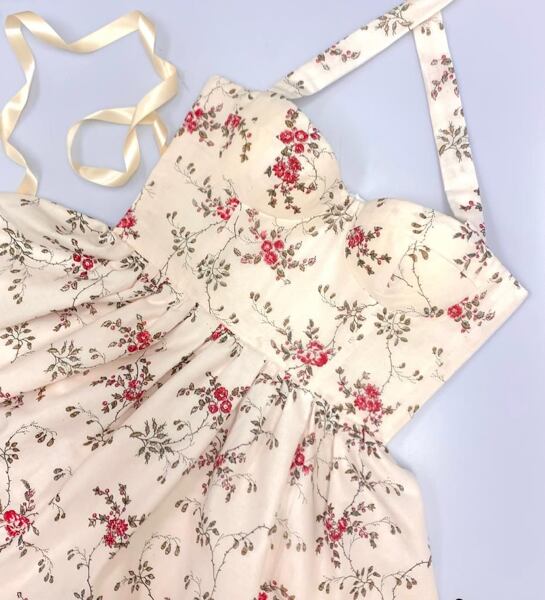 Muslin dress with floral motif sewn by our colleague Veronika Vachova.
gauze
Loosely woven, soft, transparent fabric, usually made of unsinged yarn with a fine fuzz. The distinctive gauze weave (or leno weave) is based on plain weave, but the warp threads are doubled and twisted to catch the weft thread and anchor it in place, which helps stabilize the loose, widely spaced weave. Apparel gauze can also come in double and triple versions with two or three partially attached layers, making the fabric sturdier and less sheer and delicate.
This fabric name comes from the old Palestinian seaport town of Gaza on the Mediterranean Sea, which used to be an important production site for these open weave cotton fabrics.
organdy
This loosely woven, sheer, highly starched cotton fabric is generally used as a lining or underlayer or for starched components of kroj and other folk costumes.
voile
A light, sheer fabric in a dense, plain weave. Voile is made of singed, tightly twisted yarns, making it smooth, with no surface fuzz. It does not drape as well as muslin or batiste.
batiste
High quality, light, smooth fabric with a nice drape in a dense, plain weave of best quality singed long-staple yarns. The thread count of batiste is about 90 threads per inch. Light colors tend to be sheer. Batiste was historically made of linen and was used to make undergarments, scarves, and handkerchiefs. Cotton and rayon batistes are a wonderful choice for light, summery dresses, blouses, and swingy trousers.
Fine batiste fabrics used to be imported in the past and refined in England or Holland. The name derived from the Flemish weaver Jean-Bapriste-Chambrey.
etamine
Etamine is a cotton fabric woven in a loose plain weave of very fine yarns. It is fairly sturdy, considering how fine it is, and has a stiffer hand than you'd expect because the yarns are tightly twisted, much as they are for voile. Cotton (and linen) etamine was popular for use as a canvas for embroidery and in some European regions folk costumes feature embroidered components made of this fabric. Etamine is a good match for light blouses, shirts, and summer frocks.
lawn
Closely woven, smooth fabric with a moderate drape. Lawn has a higher thread count, fineness, and smooth surface much like batiste, but is somewhat heavier and not as sheer (though light colors may still shine through). This plain weave fabric dates back to the sixteenth century. Historically it was made of linen before cotton came to the fore. Most quilting cottons are actually lawn, as are the famous Liberty cottons mentioned above.
poplin
Poplin is a non-sheer fabric, very densely woven, with a slightly stiff hand. It is made in the rib weave, which is based on a plain weave with the difference being that the weft yarns are somewhat thicker than the warp yarns, yielding a distinctive ribbed look. The ribs run from side to side and are so subtle that you may not even notice them at first glance. Poplin is a sturdy fabric that holds its shape well and is fairly wrinkle resistant, making it popular for shirt making. Its stiffer drape also makes it nice for full, gathered skirts.
The name probably derives from Poperinghe, a Flemish town that was an important center for cloth weaving in the Middle Ages.
calico
This medium weight, cotton plain weave is usually made of cheaper, unsinged yarns. Classic calicoes have either an undyed or bleached background with a monochromatic print. These inexpensive fabrics are well suited for things like crafting simple decorations, mocking up a new dress pattern, or making pockets.
The name comes from its place of origin, the Indian city of Kozhikode, known in English as Calicut, where Portuguese traders first encountered the fabric.
cretonne
A plain weave cotton fabric similar to calico but with a firmer hand. It gets its name from the French textile maker Paul Creton, who introduced it in 1640. It was originally made from linen or a linen-hemp blend. Cretonne, in solids as well as prints, was used primarily for curtains, upholstery, and other decor. Less stiff varieties were used for house dresses, aprons, and children's wear. Modern cretonne is finer than its historical predecessor and is similar to calico in its uses.
chintz
Chintz gets its name from the Hindi word chīṃṭ which means "spattering, stain". It is a brightly printed cotton fabric with a pressed, glazed surface. Originally it was pressed by hand, but when production was industrialized in the 19th century the use of a calender was introduced. The calender is a machine with heated metal rollers. When the fabric is run between the rollers, the heat and pressure "polishes" it, producing a smooth surface.
Waxed chintz was waterproof and was used to make raincoats as well as durable domestic textiles.
Chintz is best known for its (mostly) floral patterns, inspired by Indian foliage and the art of the Mogul empire.
indienne
Historically, the indiennes were European knock-offs of the wildly popular, imported cotton prints from India, and you will find numerous references to them in period sources. Textile mills across the continent produced these hopeful look-alikes of no exceptional quality from the early 18th century and into the 19th. One mill here in Sartor's stomping grounds in Prague employed around 7,000 people back in the day making this type of cheerful printed cotton. Today the name indienne is rarely used – we simply shop for calico.
pima
Pima is not so much a fabric as it is a type of cotton. Classified as an extra-long staple cotton, pima comes from a species of cotton plant (Gossypium barbadense) that produces very long cotton fibers that make exceptionally smooth yarn. Fabrics made of pima cotton can be woven or knit – either way they tend to be of premium quality.
other cotton fabrics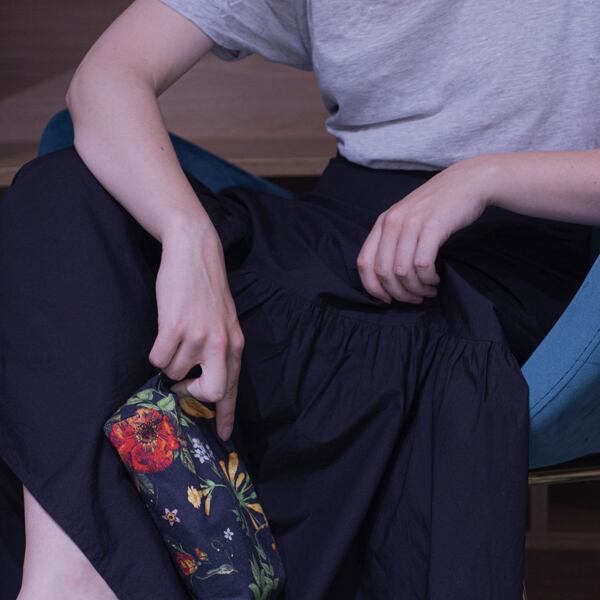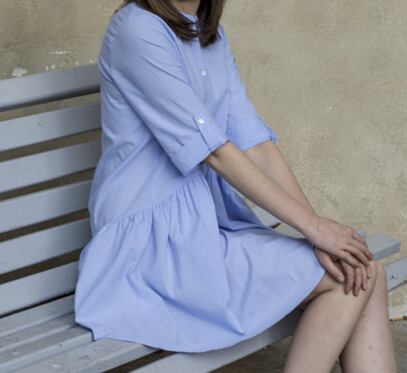 There are plenty of less common cotton fabrics that didn't make it onto our list. Like FUSTIAN, a fabric known mainly among history buffs and folklore enthusiasts – it was a sturdy, heavy fabric originally made with a linen warp and a double cotton weft that was then (sometimes) piled and brushed on the wrong side. By the nineteenth century Fustian was generally made entirely of cotton. PERCALE is another fabric you'll run into. Densely woven of fine yarns, this premium fabric is used almost exclusively for bedding. Then there's cotton DRILL, a sturdy workhorse of a fabric with a twill weave that's popular for work clothes and uniforms as well as corsets and mattress covers.
The list goes on, but we would be here for days. Drop us a line in the comments below if there are any terms you'd like clarified. We'll see what we can do.
What interesting cotton fabrics have you run into?
Do you have anything made of batiste, poplin, or muslin?
What kind of cotton fabrics do you like best and why?
Share your insights with us in the comments!