Freshwater pearl jewelry
Pearls are an absolute classic yet very modern. Their understated elegance lets you take them anywhere, from the opera to the park. Our real freshwater pearls come in a range of sizes, shapes, and naturally occurring colors that may surprise you. An ideal accent to almost any outfit… whether you've sewn it yourself or not.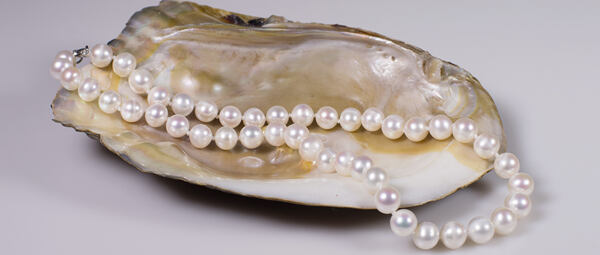 Elegant, classic pearl jewelry
Pearls are a classic. Pearl jewelry is just as suitable for dressy occasions as for casual events. Our freshwater pearl jewelry is made from real river pearls that come in a range of natural shades: white pearls, black pearls, pink pearls and peach pearls.